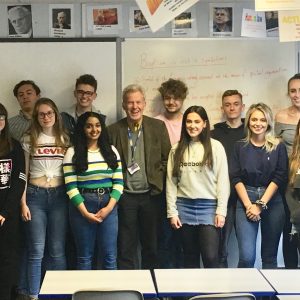 Director: Joe Jenkins BA. MPhil
Joe has taught Religious Studies and Philosophy & Ethics for over 30 years and is the author of a number of popular textbooks. He has lectured internationally, currently teaches at a Sixth Form College and is a GCE Examiner in The Philosophy of Religion. Joe's film-making career started in the 1990's with the bringing together of images, music and the spoken word in his 'Beat the Border' Education Project introducing musicians from around the world into schools. The success of this project demonstrated the power of film to command attention and generate debate in the classroom. Ethics Online therefore benefits from over 30 years of working directly with young people alongside the production of high quality, cutting edge and dynamic teaching resources.
Writer: Nicky Hansell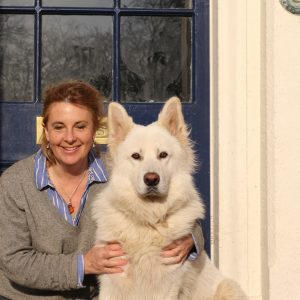 Nicky graduated from Trinity College, Cambridge and embarked on a path that saw her living in Italy, running a Violin Making Workshop and raising a family. On returning to England, she became a teacher and for the last ten years has been at Richmond School, North Yorkshire where she was assistant Head of Sixth Form and Oxbridge coordinator, as well as a teacher of Philosophy and Ethics. She now teaches part time to enable her to devote more of her time to writing and making films.
Editor & Visuals: Nick Thomson, BA
Since graduating from the University of East Anglia's Film & Television Studies course, Nick has worked in short films, documentaries, and educational DVDs. His work has screened internationally, and he ultimately seeks to become a Writer & Director of feature films, hoping to bring truly localised feature filmmaking to his county. He spends his spare time pursuing film and television screenwriting as a career in the comedy, drama, and horror genres.
Beatrijs Brouwer, a London-based freelance illustrator, originally from the Netherlands, works in traditional media, watercolour and pen, and also digital illustration. Commissions include weddings, books, iTunes album covers, and portraits. She studied Chinese and Chinese literature but can't stop drawing, and is trying to find a balance between languages, books and illustration.