Would you like access to all 36 Films + Teaching Resources?
Religious Studies, Philosophy, and Ethics films
Use our  films to help deliver great RS for the new specifications!
Our films are written specifically to complement  UK 'A level' exam specifications but are versatile enough for elements of GCSE . Your PSHE coordinator will love them too!
Our films:
Enhance subject knowledge

Explain difficult concepts in a straight forward way

Stay in the student's mind

Are written by subject experts

Are versatile – use at any point in the lesson

Come with a host of teaching ideas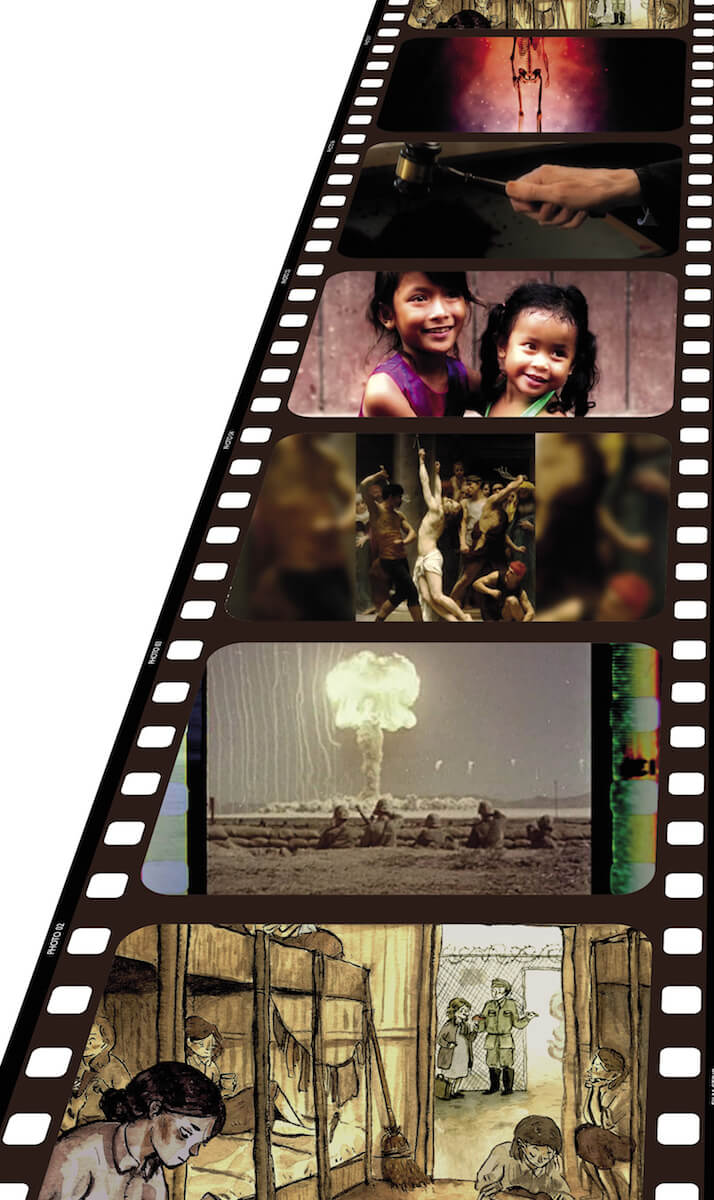 Free during the Covid-19 crisis
3 month members license which can be used by students at home
As teachers ourselves we're hugely aware of the pressure we're all under at the moment from Covid-19. Here on our site, we have this bank of bespoke RS films for A level that have long been recognised as resources of exceptional quality. We've taken the decision to make these free to everyone during this crisis so that pupils can access the films from home and watch them as a way of consolidating their virtual learning under your direction.
We're saying initially that free membership is until June 2020 but we will see how the crisis progresses. At this time all we can do is try to support you in the only way we can.
I hope this helps in some small way with your planning and delivering of A level Religious Studies.
All best wishes,
Joe and Nicky
Don't just take our word for it
Here are some testimonials we've received from teachers and other educational professionals.
Keep 'em coming….they are some of the best/only ones on the market! We need this level of support at the coal face and you are supplying it
Richard Warden
Foundation Chaplain and Head of RS Mill Hill School
Eminently watchable & highly recommended
Andrew Dalton
Head of RS, Shrewsbury School
Well worth the price of a few text books
Andrew Peace
Principal Examiner Religious Studies
More stimulating than any textbook
Jules Houghton-Wood
Head of RS, Stanground College
My students have been engaged throughout
Barbara Usher
Head of RE, Coopers & Coborn School
Just what I need to extend GCSE thinking
Fran Aldcroft
Head of RS, Lancaster Girls Grammar School
Outstandingly engaging
David Potter
Head of RS, Ashby School
Fantastic resources – Definite musts
Hannah Williams
Head of RS, St Helen's School
Films that really provoke thought on these incredibly important issues
Karl Lawson
Principal Examiner, Religious Studies
Excellent films which will supplement any curriculum
British Humanist Society
Rich in content….Will stimulate further discussion
Jessica Roberts
Head of RS, Cheltenham Ladies' College
Stimulating & welcome resources
Christine Chalstrey
Head of RS, Wychwood School
Will enrich learning
Chris Fox
Head of RS, Headington School
Keep 'em coming….they are some of the best/only ones on the market! We need this level of support at the coal face and you are supplying it
Richard Warden
Foundation Chaplain and Head of RS Mill Hill School